Friday Shoot Outs
Grades 5-12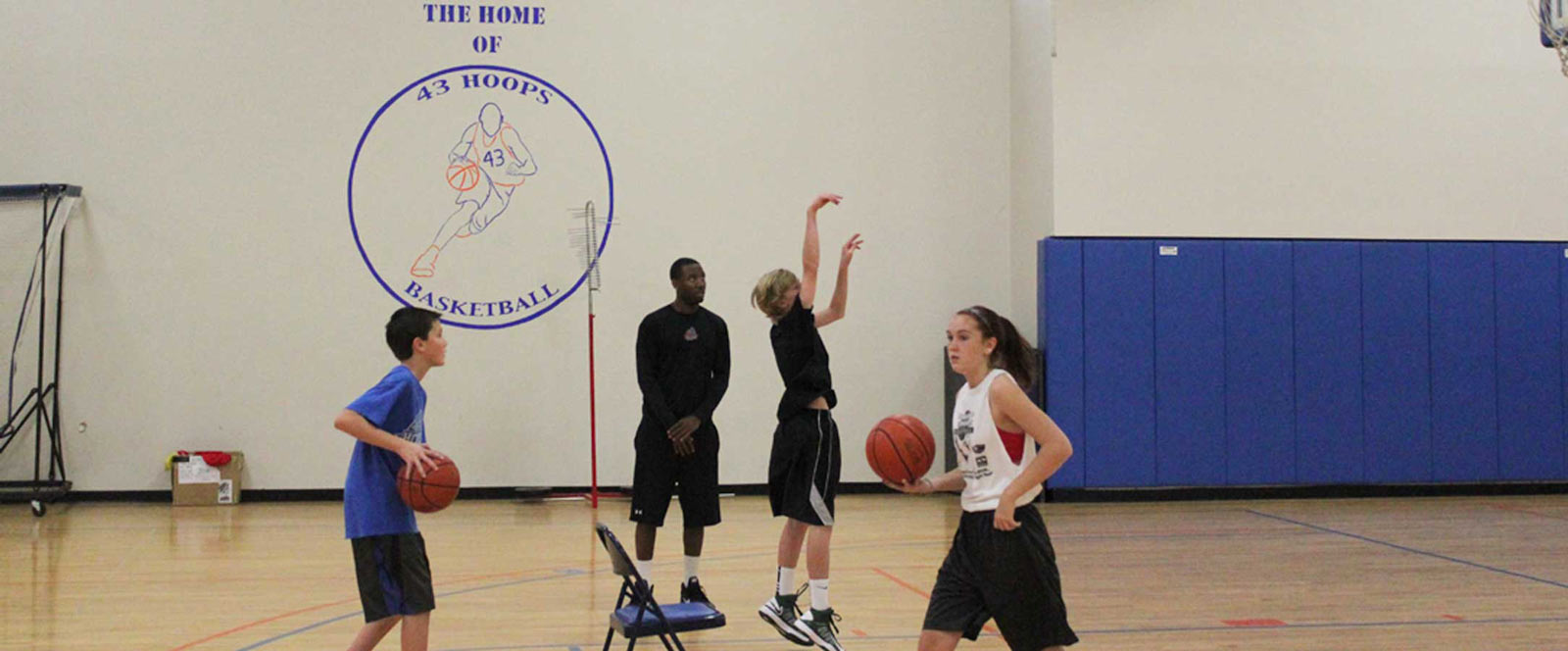 Shot Taker or Shot Maker??
All Friday Small Group Training Sessions will be dedicated exclusively to shooting. You may use any of your Small Group Training Sessions for these Friday Shoot Outs.
The sessions are designed to help you become a consistently better shooter whether you are shooting off the dribble, catching and shooting, or shooting free throws. Our trainers will help you improve your shooting form, shooting release, and follow through. We believe that dedicating one day each week exclusively to shooting will quickly improve your confidence and over-all game.
If you have a training package all you need to do is schedule a session for a Friday and you will begin to see the benefits of this exciting new program. If you have never trained at the Academy, join us for a Free Trial Session and check out our package options to see how our Friday Shoot-Outs will help you Get Your Game Right!
The 43 Hoops Basketball Academy offers a variety of memberships and training options designed to fit both your training objectives, and your budget. We can always customize a training package to fit almost any unique situation.
If you've never done our small group training here's the package to get you started: 5 Small Group Sessions for $100. You also get a free trial session and a free t-shirt. Please call 952-294-4667 for set-up and scheduling.