Staff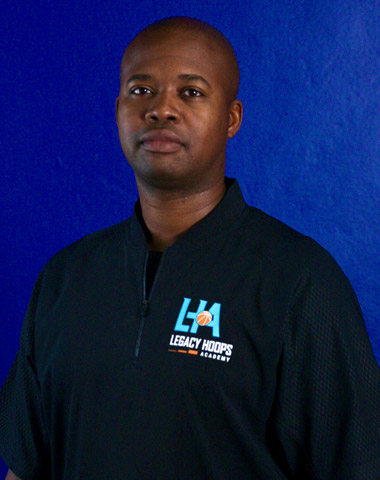 Rahmeen Underwood, Owner
Rahmeen Underwood developed into one of Texas' top prep players and earned a full athletic scholarship to Texas Southern University.
But Rahmeen's roots are firmly planted in Queens, New York, including Southside Jamaica Queens Baisley Park.
"Life just came so fast in those projects," Rahmeen recalls. "Frequent gun fights, drug addicts always around, people being murdered in front of me. I learned in fifth grade, 'This is not what I want.' "
Rahmeen made a vow to himself: To never drink alcohol, smoke cigarettes or consume drugs, and to fulfill his dreams through sports.
Rahmeen's father wasn't a part of his life early on, and his mother, though she financially struggled, modeled for him and his younger brother Jamaal the importance of resiliency. Meanwhile, Rahmeen's grandmother showed him how to work hard and help others.
Granny Goose, as he called her, worked two security jobs, leaving early and returning at 11:30 p.m. to help support her family. Rahmeen would rush to meet her in the street when she stepped off the dollar van, oftentimes with a steak sandwich with onions that they shared.
"She's everything to me," Rahmeen says. "She's one of the most influential people in my life."
Rahmeen applied that work ethic to his own life, dribbling a basketball around their block late at night and taping NBA games and mimicking the stars' moves on the lone court at PS181, a nearby elementary school. When it snowed, Rahmeen would clear the court with an ice pick then put four pairs of socks over each hand to practicing shooting.
But Granny Goose also generously helped others.
Rahmeen and Granny were in their home when they witnessed a woman being robbed on the street.
"My grandmother jumped out of her chair, ran outside and scared the robber off," Rahmeen says. "She was always helping people and making an impact."
An All Southwestern Athletic Conference selection, Rahmeen was invited to training camps and tryouts for a number of NBA teams. But after retirement, Rahmeen continues to work closely with NBA players, helping them with financial and career management. In early 2022, Rahmeen became co-owner of Legacy Hoops with Tom Schuster.
He is grateful to work with Legacy Hoops, where he gets to tap into his vast experience and honor Granny Goose's legacy of generosity.
I know there's a purpose for why I'm here — and I firmly believe it's to help," Rahmeen says. "Just like my granny."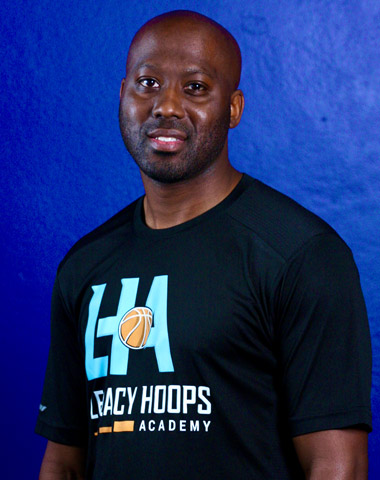 Demondi Johnson, General Manager / Girls AAU Director
Demondi Johnson grew up in Niagara Falls, New York, and he was a four-year starter and three-year captain at Niagara Falls High.
He was an All-State tournament selection as a junior, and his school's all-time assists leader.
Demondi earned a scholarship to Gannon University in Pennsylvania, where he was a three-year starter.
He made his conference's All-Defensive team, and was a captain at Gannon, where he is in the Top-10 All-Time for assists.
After graduating with a degree in social work, Demondi moved to Minnesota, working with Minnesota Timberwolves guard Jonny Flynn, the team's sixth overall pick in the 2009 NBA Draft.
Following a return to New York, Demondi started as a paraprofessional at North Junior High in Hopkins, and he also earned a masters degree in school counseling from Adler University.
In 2014, he joined 43 Hoops as a trainer, and he capitalized on coaching opportunities with the club and at Hopkins High School. He was named a Varsity assistant at Hopkins High in 2016, while also working as a school counselor.
In 2020, Demondi was named the girls Varsity basketball coach at Prior Lake High School, helping to lead the program to a third-place finish in the conference and the third-best winning percentage at the school in a single season since 1980.
After serving as club director at 43 Hoops, Demondi now serves as the General Manager of Legacy Hoops. "I've been through a lot of different things. I had a heart issue in college. I've been through numerous car accidents, which I shouldn't have survived. So to fast forward to now, and to do something I never planned to do and to still be a part of the game means a lot. It's a true example of everything I teach to the kids: Resilience, overcoming adversity, not letting circumstances define who you are and who you can become. It's a true testament, that when you do right by people, good things happen for you."
He enjoys bowling, and his high score is 210 out of 300.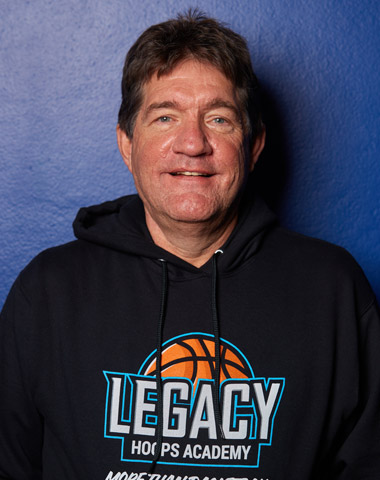 Tom Schuster, Consultant
A strong work ethic wasn't a luxury for Tom Schuster. It was a necessity, growing up on a small dairy farm in north central North Dakota. Tom and his eight siblings rose before 6 a.m. each morning to perform different chores, from feeding calves, to shoveling manure, to handling bale and plowing the fields. In his spare time, Tom played on a patch of dirt with a rickety hoop atop a pole. But his aspiration of playing for his high school team was denied after a silo chopper accident nearly cost him his left hand.
"It was a transformational experience for me," Tom recalls. "I was fortunate to have a hand when it was over with. A lot of kids who had those injuries have a hook today."
Tom learned a lot during rehab, earning back full functionality of his hand. And though he missed not playing basketball — the sport he loved — Tom was able to utilize his free time to develop in another competitive activity.
Tom took up debate, developing his critical thinking and communication skills. Tom thrived in debate and finished second in the state.
"It developed a lot of confidence in myself I didn't know I had," Tom says. "I had never been a confident speaker."
Tom saw the impact of a caring coach in Dr. Wagner, a college debate champion.
Tom contemplated the priesthood and studied for four years at Cardinal Muench Seminary in Fargo. But he decided becoming a priest wasn't his path, and he moved to the Twin Cities to attend the University of Minnesota, where he received a Bachelors of Arts in Philosophy and a Bachelors of Science in Accounting.
Upon graduation, Tom accepted a job as an accounts receivable clerk at Hirshfield's, a fourth-generation, family-owned decorating business based in Minnesota. He was promoted to a management position, then controller and, finally, chief financial officer.
Despite the benefits of being an executive at a big business, Tom yearned for something more from his life.
"I wanted to give back, make a difference," Tom says, "especially in the lives of kids."
Tom believes in being a steward.
"It's not about me," Tom says. "It's not about the facilities. I want to make sure my staff has what they need to be successful and that we have a personal relationship with every kid we come in contact with."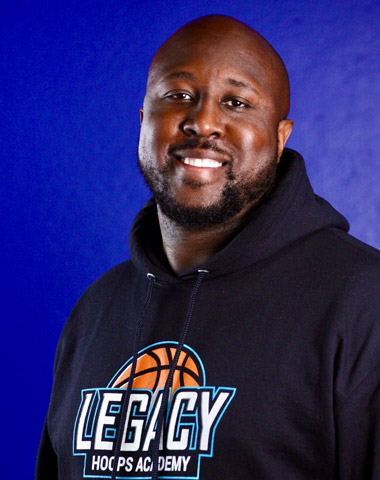 Ryan Martin, Hopkins Manager / Trainer
Ryan Martin grew up in Kansas City, Missouri, and he earned four Varsity letters in basketball at Schlagle High.
Ryan's team advanced to the State tournament final during his freshman year, and he was a finalist one season for the top basketball player in the Kansas City Metro.
A three-time All-Conference player and one-time captain, Ryan is ranked in the top 10 in his school's history in points and rebounds. He averaged 19 points per game during his senior season.
At Coffeyville Community College in Kansas, Ryan was named the 2005 Jayhawk Conference Eastern Division Player of the Year, and he scored more than 1,000 points in his two seasons while shooting better than 50 percent from the field.
Ryan then headed to Wichita State University to play basketball, making the Valley All-Bench team and helping the Shockers advance to the "Sweet 16" of the NCAA Tournament in 2006.
Ryan says his most impactful coach is Jay Herkelman, the highly-decorated head men's basketball coach at Coffeyville Community College since 1995. "He taught me the value of hard work and made me earn everything I got for two years," Ryan says. "He would call me into his office every Monday and ask, 'Is this the week you're going to give up your starting spot?' That made me want to be better every week."
Fun fact about Ryan: He has a metal rod in his left leg, from his knee to his his ankle.
His favorite restaurant is Pappadeaux Seafood Kitchen, especially since there isn't one in Minnesota.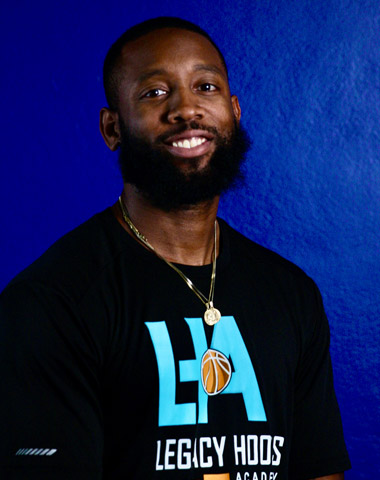 Lawrence McKenzie, Trainer
Lawrence McKenzie is from Minneapolis, and he was a four-time state champion at Patrick Henry High in Minneapolis.
Nicknamed "L Mac," Lawrence had one of the best prep careers in Minnesota history, as a two-time All-State and All-Metro selection. He was a runner-up for Mr. Basketball.
Shined in college at the University of Oklahoma and University of Minnesota, scoring over 1,400 career points and helping the Sooners win a Big 12 title.
Played for the Los Angeles Defenders of the D-League (now G League) for 1 1/2 seasons, and also played in Macedonia's top pro league.
On his passion for music: "I'm able to be creative and make something out of nothing."
Son of Minnesota basketball coaching legend Larry McKenzie, who has been recognized locally and nationally, including from the NCAA. "Everyone knows what he's done," Lawrence says, "but I had that all the time!"
His dream vacation spot is Santorini in Greece.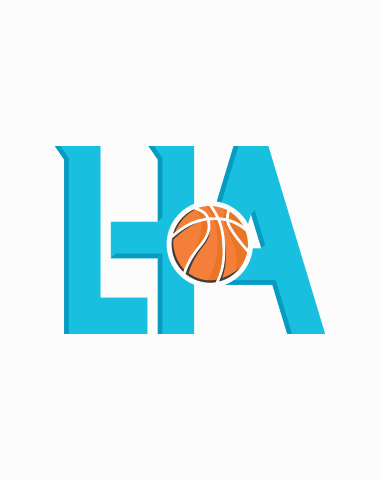 Aaron Anderson
Aaron Anderson is from Brooklyn Park, and he was a two-year starter at Osseo High.
Nicknamed "Double A," Aaron was a two-time All-Conference player on an Osseo team that was a 2009 State Tournament finalist.
Four-year letterwinner and three-year starter at the University of North Dakota, he was an All-Conference player and finished his career Top-10 in scoring, assists, steals and most games played.
He played professionally in Australia (2015 to 2019), Serbia/ Kosovo (2018), France (2019 to 2020) and the United Kingdom (2021 to 2022).
Aaron's right pinkie is curved and still has two pins in it from an elementary school injury.
Aaron's favorite restaurant is Benihana, and he especially loves the Yum Yum sauce.
Aaron says his family and friends know he has a special gift for math. "If math comes up, I can answer it."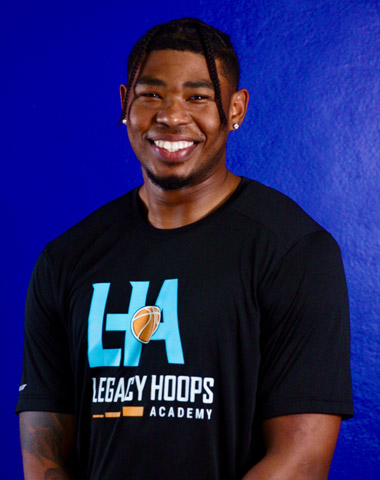 Jamal Davis
Jamal Davis grew up in Hopkins, and he started playing basketball in fifth grade.
As a freshman at Hopkins High School, he played on the sophomore team, and he made his Varsity debut later that season.
Helped his team win one State championship and also earned All-Conference honors.
Headed to North Dakota State College of Science, where he was a two-time All-Conference player.
Then he headed to Midwestern State University in Texas, and he returned to the Twin Cities to play at Bethel University.
He enjoys singing and watching "The Voice." "It opens me up to all music," Jamal says. "People think it's funny when I was into country music."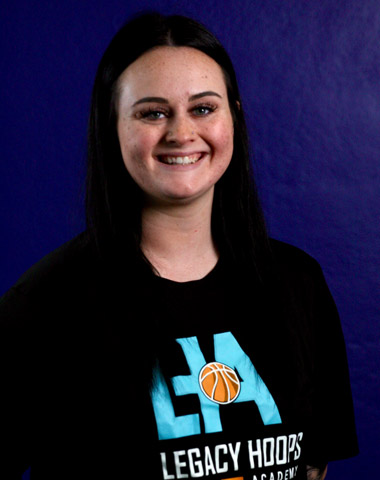 Shawna Yackel, Office Administrator
Shawna Yackel grew up in Brooklyn Park, and she played at Champlin Park High.
While playing for Minnesota Hustle, she learned and developed under Roger Keller, who she admired for his positivity and ability to teach players the fundamentals of the basketball.
A letter winner at Champlin Park High, Shawna headed to Anoka-Ramsey Community College to play basketball but suffered a torn ACL that adversely impacted her playing career.
Shawna grew up playing six sports, including nine years as a dancer.
Shawna has other talents, including drawing, drumming and juggling. "I literally can juggle anything!"
Her favorite place to eat is Kyoto Sushi in Maple Grove.
On why she loves training and coaching kids: "I love the relationship and impact I have on kids," Shawna says. "To see the progression even after a couple of sessions! I've been coaching since 2016, and I still communicate with students who were on my first team!"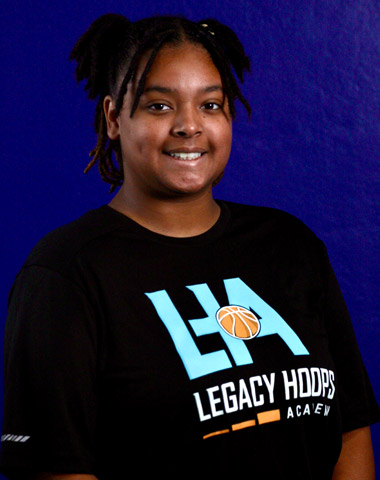 Alexis Webb, Office Administrator
Alexis Webb grew up in Woodbury but learned basketball during summer visits with her uncle in Virginia.
On her uncle Aaron Webb: "He was just tough, and he taught me great work ethic and not to be scared on the court and to just play."
She played two years of Varsity basketball at New Life Academy, starting as a shooting guard.
Alexis also competed as a thrower in Track & Field.
She has two dogs, a German Shepard and a Shih Tzu-bichon, and often takes them to a dog park.
She was in a high school choir that toured to New York, Nashville and Boston.
Her dream vacation would be to visit Barcelona, Spain, because of one of her favorite childhood movies, The Cheetah Girls.
Her favorite place to eat is Wendy's House of Soul in Minneapolis.
On why she loves to be a trainer: "When you're working with kids, and you see them accomplish certain things that they were struggling with, it makes you feel, 'OK, this is why I'm doing it!' To see kids have fun and grow."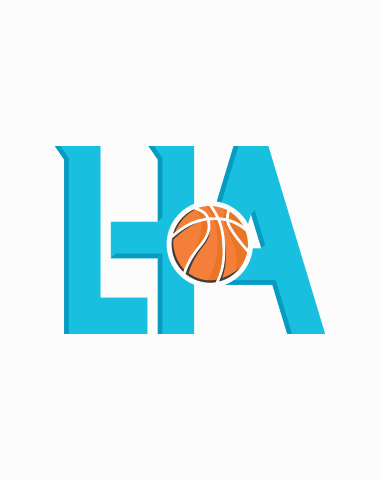 Tony Adamczak
Tony Adamczak grew up in Moose Lake, Minnesota, and he was a two-year starter in basketball at Moose Lake High School and averaged 13 points per game.
A four-year starting quarterback, Tony was also a two-time Duluth News-Tribune All-Area selection. He was also a captain in basketball and baseball.
After high school, he headed to the College of Scholastica, where he played basketball. He twice earned the team's "Hustle Award."
He was the Junior Varsity head coach and Varsity assistant coach at Duluth East High for four years.
Currently an assistant coach of the men's basketball team at the University of Wisconsin, River Falls.
Burned badly when he was 12 years old, requiring skin grafts.
Meditates everyday for 30 to 45 minutes. "One big part of my life is that I love just improving myself," Tony says. "Mental health is a big deal for me, so that's one thing that I'm really passionate about, spending time every day to make sure I'm right with myself first, before I'm coaching and training and teaching other people how to grow within the game of basketball."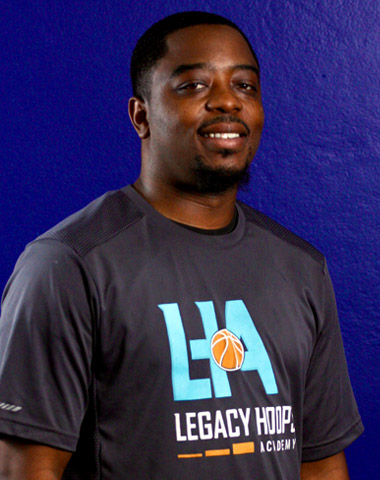 Alfonzo Montgomery Jr.
Alfonzo Montgomery Jr. was born in Little Rock, Arkansas, and twice moved to the Twin Cities, returning for good when he was 7 years old.
Nicknamed "Bugg," he attended Park Center Senior High in Brooklyn Center and briefly played basketball for the program.
After high school, Bugg worked in construction, and he returned to basketball because of his oldest daughter's interest in the sport.
Admittedly more of an athlete than a student in high school, Bugg is motivated to utilize the lessons he's learned to help the next generation. "My passion comes from keeping these kids out the streets and in the gyms."
Bugg counts Gary "Coach" Wilson, as his most impactful coach. Wilson, a volunteer coach in Minneapolis for over 60 years, died in February 2015. The gym at Farview Park in North Minneapolis is named in Coach Wilson's honor. "He did everything for his players," Bugg says of Coach Wilson. "When my daughter wanted to play, I went about it the way he did."
Bugg is the Junior Varsity girls basketball coach at Robbinsdale Cooper High.
Bugg enjoys fishing (Perch and Sunnies), but he doesn't care to eat fish.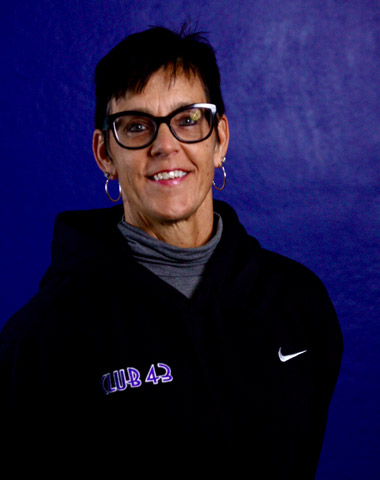 Annie Adamczak-Glavan
Annie Adamczak-Glavan grew up in Moose Lake, Minnesota, where she established herself as one of the state's most successful prep athletes ever.
She starred in volleyball, softball and basketball, earning All-State honors in each and remarkably going 79-0 her senior year en route to state titles in all three sports.
She won Basketball, and she's been named to multiple Hall of Fames in the state, including for basketball and softball.
When she was in high school, Annie was highlighted in Sports Illustrated's "Faces in the Crowd" section because of her earned run average of 0.005 in softball.
Fun facts about Annie: She could throw a 65-mile per hour fastball at the age of 12, and her graduating class at Moose Lake High included 72 students.
Though dominant in all three sports, Annie dreamed of playing in the NBA and following in the footsteps of Larry Bird, a Hall of Fame forward from tiny French Lick, Indiana.
After high school, Annie headed to the University of Nebraska, where she started three years on the volleyball team and played one season of basketball. Annie was named an All-American in volleyball in 1985.
In spring 2022, on the 50-year anniversary of Title IX, Annie was among the 11 Title IX Honorees in Minnesota, and she was featured on the Land O'Lakes Title IX Championship Tour bus.
The founder of Club 43 in Hopkins, Annie has coached many athletes to titles and scholarships.
Annie and her husband Mike Glavan are the parents of three children.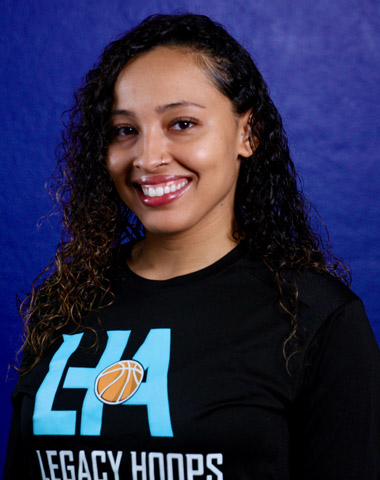 Carol Howard, Office Administrator
Carol Howard grew up Seattle, Washington, and she was a four-year Varsity letterwinner at Franklin High School.
During her senior year, she helped Franklin High win a conference championship and finish fifth in the State tournament.
She was named to the first team of the State tournament, and first team All-Conference two seasons.
After graduating high school, Carol headed to the University of Hawaiʻi at Hilo, then returned to Washington to attend Highline College and Northwest University.
A captain at Highline, Carola was named to the first team of the Northwest Athletic Conference.
She is a fan of the Seattle Seahawks, and she loves to play fantasy football. She's never won a league, but she also has never finished last.
In elementary school, Carol participated in an after-school program that taught students how to juggle, ride a unicycle and do acrobatics. She can still do cartwheels and backflips — after some stretching.
Her dream vacation would be in Turks and Caicos in a hut on the Atlantic Ocean.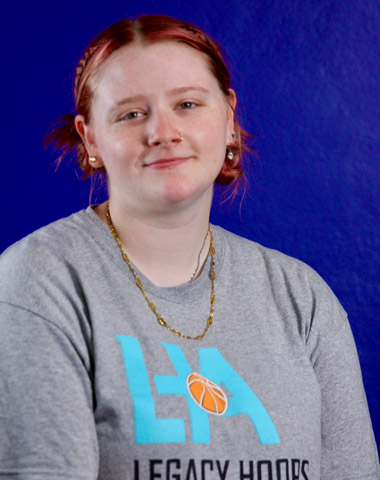 Chloe Vezies, Office Administrator
Chloe Vezies was a multi-sport standout at St. Anthony Village High, where she captained both the softball and basketball teams.
She was a four-year letterwinner in softball, being named an All-Conference infielder once, and she earned three Varsity letters in basketball.
She played at Anoka-Ramsey Community College and was a teammate of another Legacy Hoops staffer, Shawna Yackel. After two years at Anoka-Ramsey, Chloe transferred to St. Mary's University.
Chloe majored in Studio Arts, with a focus on Maximalism, a style of painting that use lots of bold colors, patterns, textures, layers, repetition, detailed intricacies, serif fonts and luxury materials.
Fun fact about Chloe: Her parents own a French crepes concession at the Minnesota State Fair. "I have been working there forever!"
Chloe says her friends say she's good at Cornhole.
Her favorite place to eat is Cane's.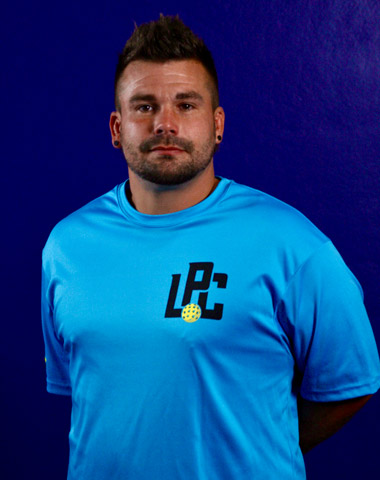 Chris Anderson
Chris Anderson was born in Long Beach, California, but his family moved to Stillwater when he was 5 years old.
At Stillwater High School, he was a six-year letterwinner on the Varsity wrestling team, winning three individual state titles.
Also a three-time letterwinner on the football team, he headed to Augsburg College and the University of Wisconsin, River Falls.
A knee injury derailed the start of his wrestling career at Augsburg, and he transitioned to MMA training. Turned pro after going 26-1 as an amateur, but he dislocated his elbow in his first pro fight.
While coaching wrestling at Stillwater High School, one of his player's fathers invited him to try pickleball, and he hasn't stopped playing since. He now leads Legacy Pickleball.
On why he loves pickleball: "Everyone can play it. What sport can you pick up at 34 years old, and possibly be a pro? I get enjoyment from coaching and watching people get better. And it's fun!"
Enjoys fishing and hunting, including a memorable fishing trip to Alaska.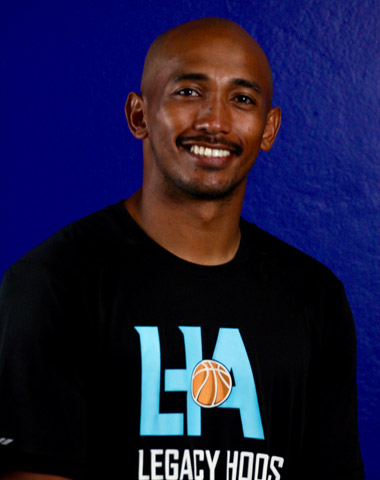 Jontae Koonkaew, Trainer
Jontae Koonkaew was born in Wyoming, but he grew up in Apple Valley, where he played two years of Varsity basketball at Apple Valley High.
His senior year, he averaged 23 points per game, setting the school's single-season scoring record, which Tyus Jones broke a few years later.
A captain his senior season, Jontae was an All-Conference selection and also an All-State Honorable Mention.
He also played football at Apple Valley High, earning All-Conference as a defensive back during his senior season.
At the University of Wisconsin, River Falls, he was a four-year starter, a three-year captain and All-Conference all four years.
He finished his career seventh on the all-time scoring list, and finished second in assists.
He was key to the first team in program history to win a regular season conference title and advance to the national tournament.
As a senior, he made the All-Region team.
Cindy Holbrook, who was a sports psychologist and the head women's coach at River Falls, was one of his most influential coaches and mentors. "She was just a gem. She helped me with a lot of mental work."
In his spare time, he enjoys playing golf.
A natural storyteller, Jontae accepted his brother-in-law's challenge to host a stand-up comedy set for his birthday, and he has performed for family and friends for several years now.
Growing up in Wyoming until the eighth grade, he enjoys going to rodeos and listening to country music.
On why he loves being a trainer: "Training basketball is being able to implement life skills and life goals, and help kids learn through adversity. But the coolest part about it is, you don't have to teach the sport to teach the kids how to be good humans."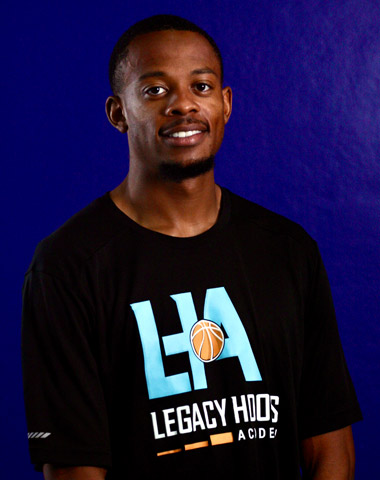 Kimari Suggs-Morgan
Kimari Suggs-Morgan is from St. Paul, and attended North St. Paul High, playing on the Varsity basketball team for 2 1/2 years.
Nicknamed Kimo, his basketball team went to the State Tournament his senior year, losing to Hopkins High in the quarterfinals.
He played two years of football in high school, and he played football at the University of Wisconsin, River Falls.
He has a passion for music, especially Hip Hop, and his favorite artist is Offset.
Growing up, he started playing the drums and the age of 10 and would play at his church until his senior year of high school.
His dream vacation would be to visit Brazil because he likes the festivities, the people and the music.
On why he loves being a trainer: "The athletes start off raw, and then you help them develop. I like to help someone find their niche."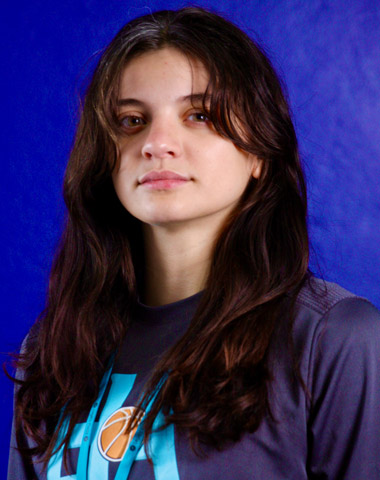 Kelsie Gerovac
Kelsie Gerovac grew up in Spooner, Wisconsin, where she earned four Varsity letters in basketball at Spooner High School and was a three-time captain.
A two-time Defensive Player of the Year at her school, Kelsie won several tournaments with her club AAU team, Wisconsin Blizzard.
She broke a 35-year-old high jump record at her high school, and she was on the track team for two seasons at St. Olaf, in addition to playing four years on the basketball team. In college, she jumped 5 feet, 4 inches.
Greatly impacted in the one season she played for a coach, who she appreciated for his firmness but also someone who encouraged her to improve as a player. "He was really intense and super fun, and he gained my respect very quickly," Kelsie says.
She enjoys training at a CrossFit gym that also has yoga, and playing with her two Catahoula dogs.
Kelsie's grandmother was close friends with a descendent of Francis Scott Key, who wrote the Star-Spangled Banner," and has seen some very special family memorabilia.
Kelsie's favorite pizza is Aurora's, in Sault Ste. Marie, Ontario. When she visits there, she always makes sure to come home with 10 frozen pizzas. "It's literally the best pizza I've ever had!"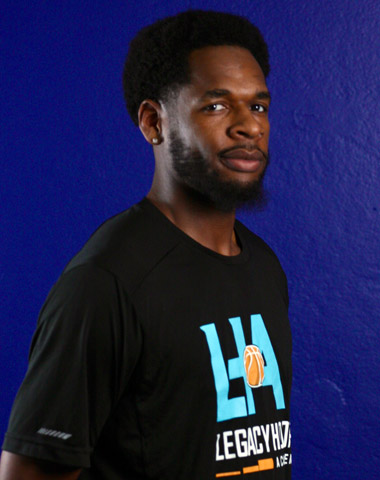 Lavar McCullough
Lavar McCullough grew up in Minneapolis, and he graduated from Robbinsdale Cooper High, where he played three basketball seasons.
Lavar played with Rashad Vaughn, who eventually would star at UNLV and get selected 15th overall in the 2015 NBA Draft. One season, their team reached the semifinal of the State basketball tournament.
After high school, Lavar headed to Rochester Community and Technical College in Minnesota, where he was an All-Conference selection and awarded Defensive Player of the Year. His team finished third at Nationals.
Lavar then played two seasons at the University of St. Mary's in Kansas, where he helped his team win a conference title. His playing career ended after he tore his ACL and MCL in his right knee.
Lavar was so intense when he was younger that he would often cry after losses.
His dream vacation would be to visit Rome, especially since he once had a roommate from Italy.
Lavar says he enjoys helping develop young players. "I feel that's my calling," he says.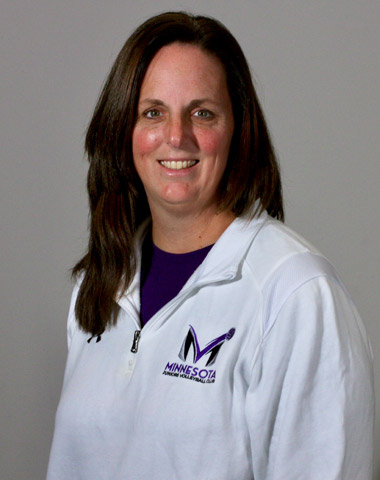 Nicole Salmon
Nicole Salmon was born in Missoula, Montana, and grew up in Lincoln, Nebraska, where she was a three-time letterwinner in volleyball and four-year letterwinner in basketball at Lincoln Christian High.
Nicole was twice named to the All-State first team in volleyball and All-State in first team in basketball three times.
A middle blocker, Nicole immediately started at the University of Missouri, and she had major distinctions such as AVCA Honorable Mention All-American (2005) and AVCA All-Central Region First Team. The team advanced to the Elite Eight her junior season.
A two-time All-Big 12 Honorable Mention, she holds the conference record for highest hitting percentage for a season, and she owns her school's all-time highs for career hitting percentage, career blocks per game, and season hitting percentage and season block assists. She also played one season of basketball at Missouri.
One of her more memorable matches was helping the Tigers upset the then seventh-ranked University of Nebraska team in her hometown of Lincoln during her freshman year.
Feeling burned out as a player, Nicole passed up a chance to pursue a professional playing career abroad and transitioned to coaching. She began her collegiate coaching experience in 2008 as an assistant coach at Central Methodist University then headed to McNeese State University and Indiana State University.
She says she was greatly impacted by her four coaches at Missouri, which was comprised of two married couples. "Those coaches really changed my mindset," Nicole says. "It was more than just a game of volleyball. There were all these skills, and thinking about ball control and different aspects that really made me enjoy certain parts of the game that most people probably wouldn't."
Nicole founded Minnesota Juniors Volleyball and has quickly turned it into one of the Metro's top programs. She also served as head coach at Hill-Murray School in Maplewood for two years.
Her and her husband Ryan have two sons, Ryker and Xander.
Nicole says she frustrates family because of her dominance in Dutch Blitz, a fast-paced, family-friendly card game.
As a coach, she enjoys helping athletes grow in many ways. "There's so much that can be learned from sports and that translates to life as well. That's the aspect that I love. And so it's the whole package of watching kids grow through athletics."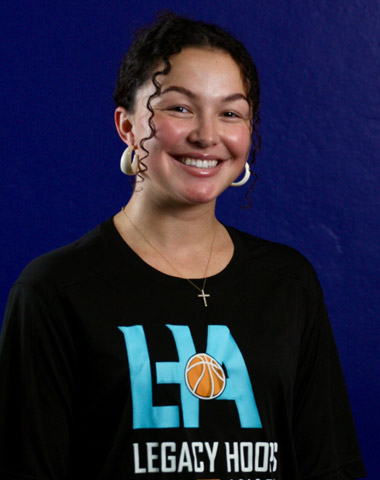 Esabelle Levine, Trainer
Trained at Legacy Hoops beginning in 2010
3 Year Starter at Eden Prairie HS (2013-2016)
Full Division I Scholarship – Eastern Michigan University
Started as a freshman at EMU
Graduated from Nova Southeastern University
Trainer at Legacy Hoops since 2016